TITRE DU FILM ORIGINAL
FICHE DU FILM VISITÉ 5.007
HD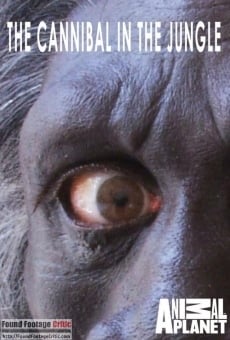 Anglais · 2015 ( US-GB-PH ) · U · Criminel, Horreur, Science Fiction · Le film complet en français HD dure 84 minutes.
SYNOPSIS ET DÉTAILS DU FILM - Quelle est l'histoire de "The Cannibal in the Jungle"?
The Cannibal in the Jungle, film complet - An American scientist who was convicted of killing and cannibalizing two colleagues in the jungles of Flores, Indonesia in 1977. Branded 'The American Cannibal' by the press during his trial, Dr. Timothy Darrow defended himself by claiming a mythic human-ape creature was responsible for the murders. The news outlet documented an indigenous tribe on Flores, the very same island where the hobbit remains were discovered, which had its own accounts of little wild men that stood just over three feet tall, climbed trees, walked on two feet and thrived on cannibalism. And according to the local legend, those creatures may never have died out at all. Follow an expedition team deep into the heart of Flores Island to investigate Dr. Timothy Darrow's claims and find out once and for all if hobbits still exist in the deepest, most remote realms of the Indonesian jungle. Vous pouvez regarder le film The Cannibal in the Jungle en streaming dans le câble TV ou cinéma au Montréal (Canada) et France avec son original en Anglais. Le film a été présenté dans le cinéma en 2015.
ACTRICES ET ACTEURS The Cannibal in the Jungle (2015)
The Cannibal in the Jungle, casting du film: Richard Brake, Jim Sturgeon, Tim Ahern, Neil D'Souza, Simon Ginty, Jay Gonzaga, Miriam Lucia, Ping Medina, Seamus Morrison, Enn Reitel, Kerry Shale, Sam Swainsbury, Joseph Timms et Dennis Marasigan.
| | |
| --- | --- |
| RÉALISATION | CONVIENT POUR LES PUBLICS |
| Réalisé par Simon George. | U Tous publics peuvent acheter ou louer ce film. |
| | | |
| --- | --- | --- |
| GENRE | PREMIÈRE EN FRANCE / CINÉMA | DURÉE FILM COMPLET |
| Criminel, Horreur, Science Fiction | Date de sortie: Le 27 Avril 2015 | 01:24:00 le film entier avec ou sans sous-titres en Français. |
| | |
| --- | --- |
| QUALITE | PAYS D´ORIGINE |
| Cinéma / Streaming gratuit / YouTube - HD Vidéo (film entier en français). | États-Unis, Royaume-Uni, Philippines |
SCÉNARISTE The Cannibal in the Jungle
Scénario écrit par Vaibhav Bhatt et Charlie Foley.
PHOTOGRAPHIE / CINEMATOGRAPHIE
En charge de Joel Devlin.
FINANCEMENT ET PRODUCTION
Ce film a été financé et / ou produit par Animal Planet.
SOCIÉTÉS DE PRODUCTION The Cannibal in the Jungle
Produit par Charlie Foley, Vaibhav Bhatt, Josh Wilkins et Inky Santiago-Nakpil.
DISTRIBUTEURS DE FILM en français
Commercialement distribué ce sociétés cinématographiques comme Animal Planet.
The Cannibal in the Jungle (2015): STREAMING
Sous la direction de Simon George, le film complet The Cannibal in the Jungle (long métrage) avec original streaming en Anglais, a été produit en États-Unis, Royaume-Uni et Philippines et est apparu dans les cinémas Français en 2015. Les spectateurs ont donné une note de trois sur cinq avec 325 votes. Avec FULLTV, vous trouverez plus de 50,000 fiches de films Français et du monde entier. Nous vous invitons à nous rendre visite régulièrement, tous les jours nous ajoutons de nouveaux films complets à voir sur DVD ou Blu-Ray.
Vous pouvez visiter la fiche
IMDb
plus de détails et équipe technique.
SÉQUELLES, REMAKES, PRÉQUELLES OU DES FILMS LIÉS